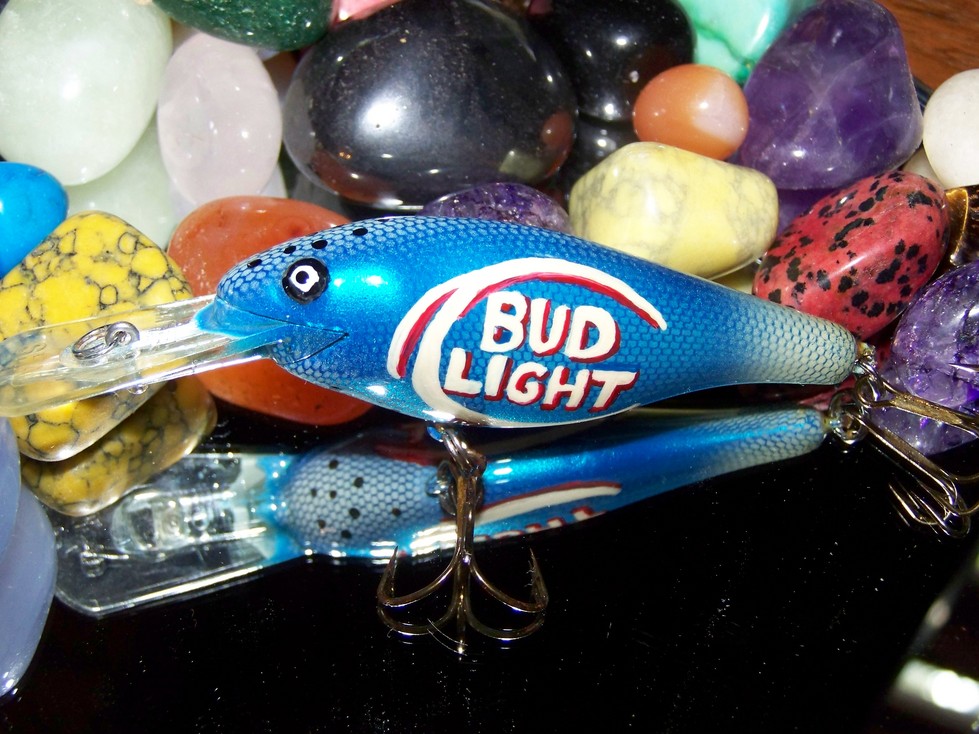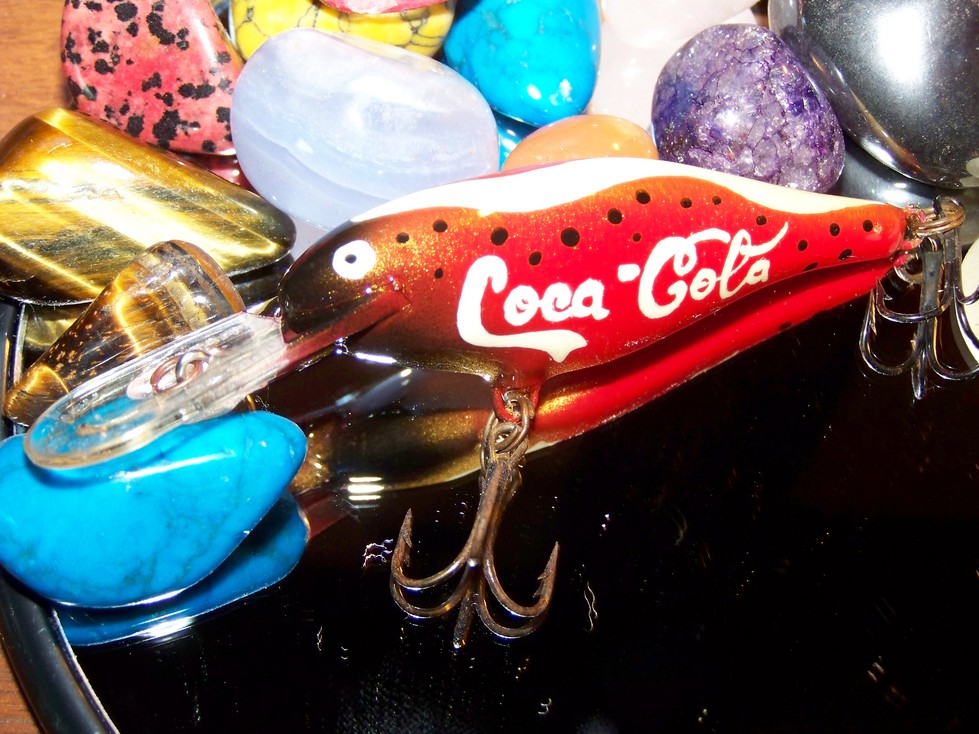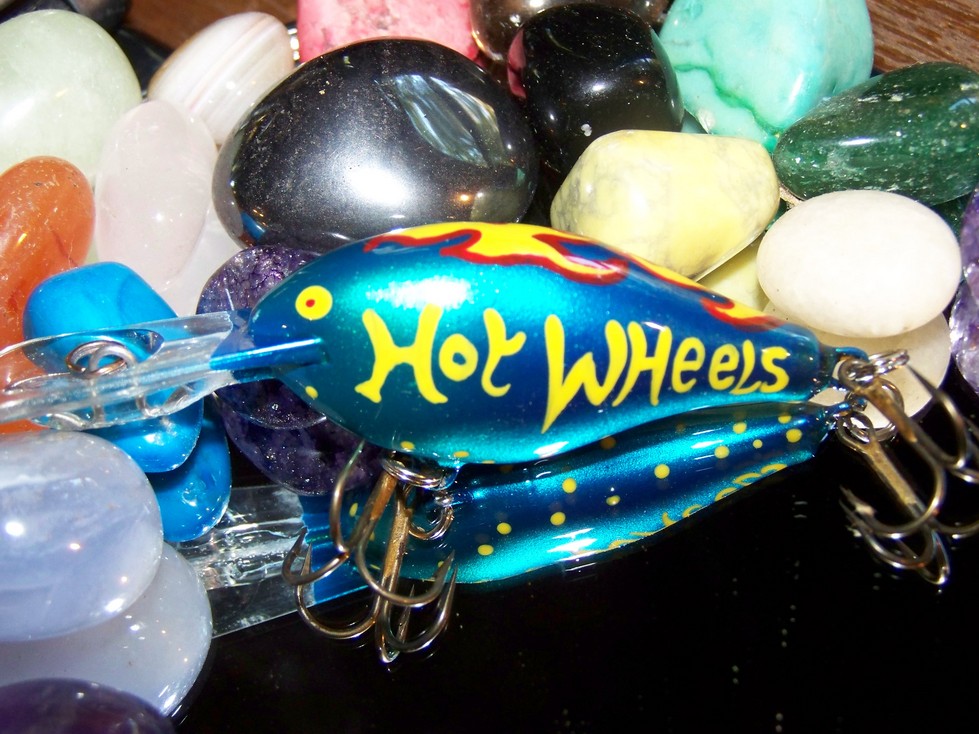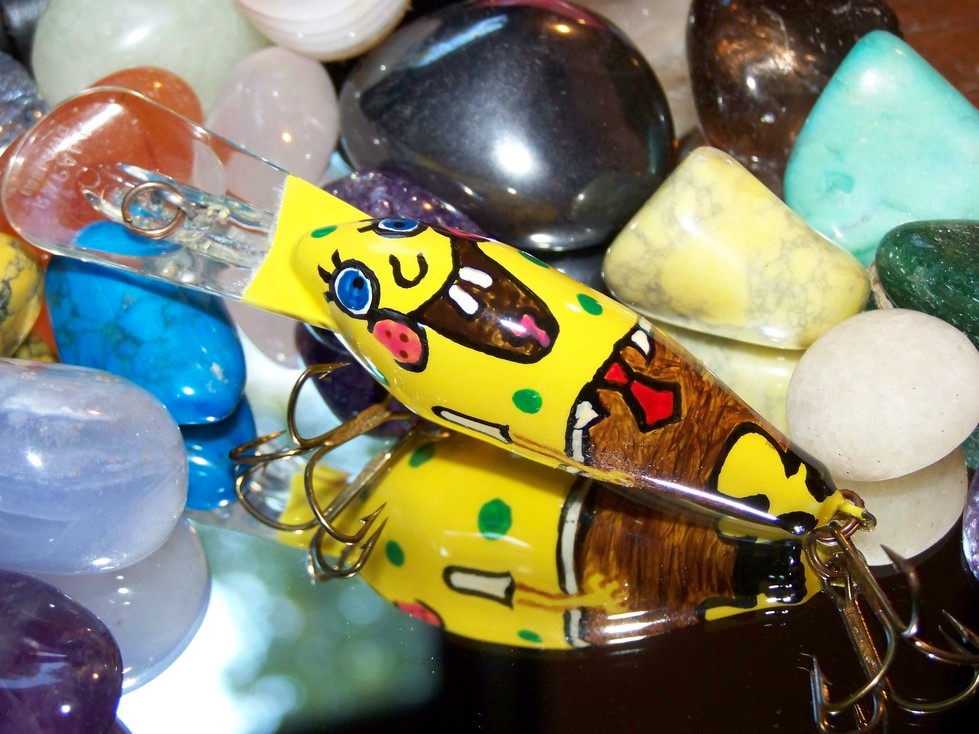 ~ Unique ~ Hand painted ~ Reconditioned ~ Custom designs ~ fishing lures ~
By Sarah DuChaine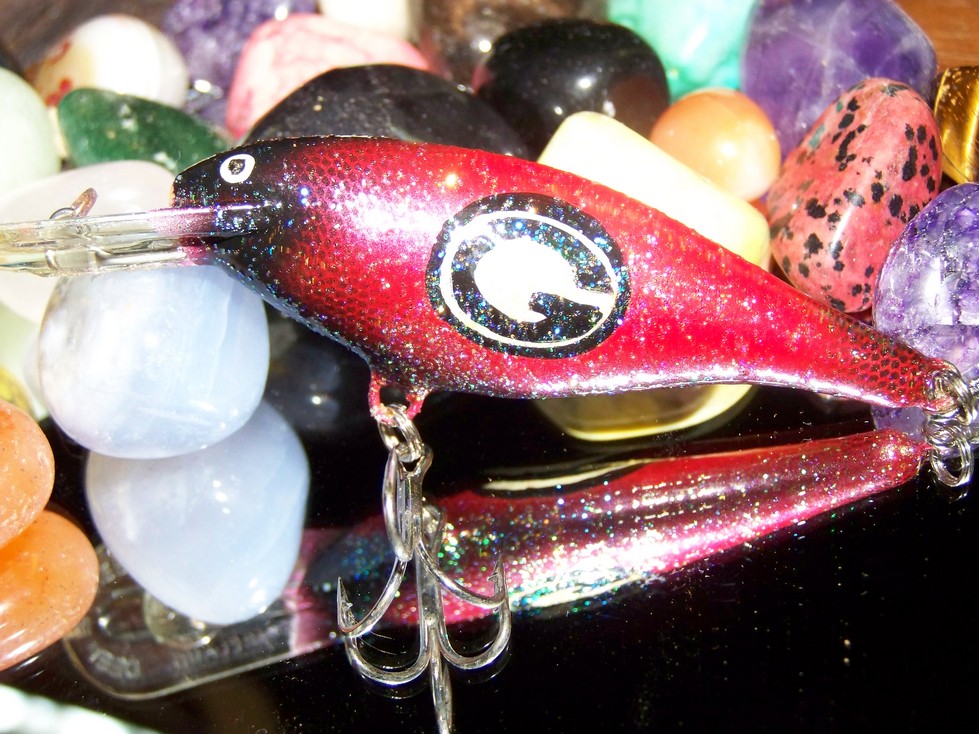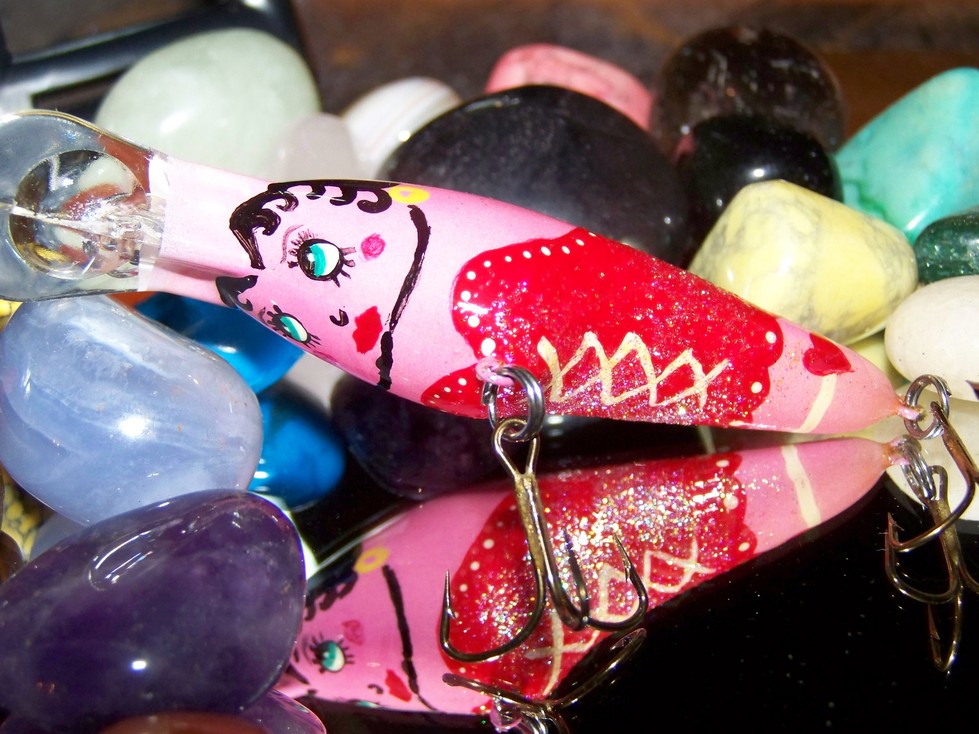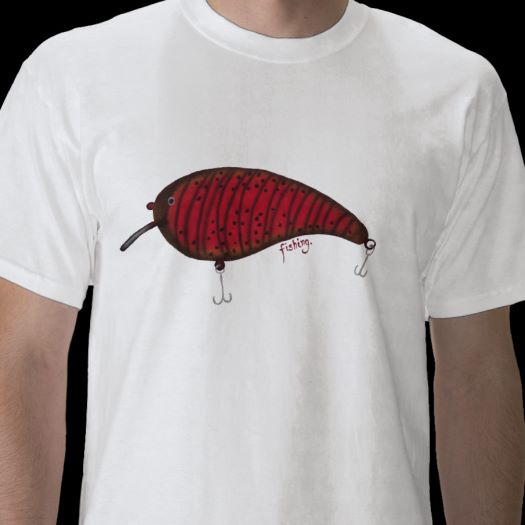 A fun fishing t shirt! All shirts are hand painted so all will be unique! If you would like different color lures let me know as you go through checkout and add a note in the "instructions to seller" box. Let me know too if you would like a black or white shirt.
100 % cotton shirts pre-shrunk.
If you would like a personal message going along the top of the lure please add it in the box on the left!

e mail me at duchainelures@aol.com
tel: 229 768 3189 or 229 308 5365